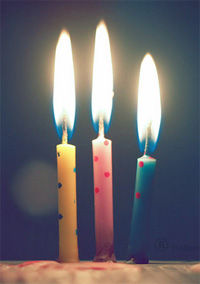 Yay, today is my 3 Year App Anniversary!
It's amazing how time flies. 3 years ago, I launched my first real app on the App Store. This has led me on a career path that I haven't really thought of turning out so successful and fulfilling. I'm proud to say that my app business surpassed 5 million downloads last week with the better part having been generated in the last 12 months. Also, last month was actually the best month ever revenue-wise, so everything is going quite well.
To take a look on my previous app anniversaries, check out Year 1 & 2.
Founding VisualHype GmbH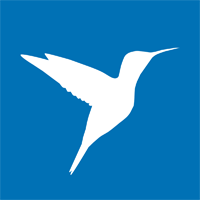 I finally did it, I founded a "real" company! GmbH is the German acronym for "company with limited liability" (like a LLC in the US or Limited in the UK). I basically own a proper company now which is pretty serious on the one hand because of the added responsibilities, but totally awesome on the other hand because it has been a lifetime goal since forever and it finally made sense business & revenue-wise.
As a matter of fact, starting today my apps are no longer published under my real name, but under the new developer name VisualHype GmbH. This is another step in the right direction for me to build a solid, long-term business out of this.
Total Focus On Stepz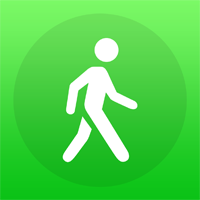 During the last 12 months, I focused my app development efforts mostly on my Stepz App, which is by far my most successful app regarding users and revenue. The app is doing pretty well and each one of the last major updates made Stepz better for my users and helped improve important KPIs.
In fact, app ratings for Stepz are better than ever, user love the app and it's rated with 4.5 stars based on 5,600+ all-time reviews. Stepz is well on its way to reach 1 million monthly active users soon. This only motivates me even more to work on new features and improvements. It's fun to work on a product that is used by thousands of users every day.
Enjoying the Indie App Developer Lifestyle
In the last few months, I decided to cut back on work a bit, because I was burning myself out by not making any breaks. Luckily, my business is now in a state where I can allow myself a little bit of free time without everything falling apart. Actually, the numbers are better than ever, my apps are growing organically on their own.
Generating enough passive income to support myself has always been a big lifetime goal. I have been doing indie app development for 3 years now and it worked out great for me. It's still fun and I love working on apps. There is still a lot of potential for the things I do and I'm very excited to see what the next 12 months will bring.